Forest Biomaterials Research Center aims to secure forest science and technology for finding and enhancing various functions of forest biomaterials resources and to conserve healthy forests. To this end, the Center focuses on reproducing and utilizing forest income resources (non-timber forest products) such as wild vegetables and medicinal herbs. We also develop technology for comprehensive management of southern forest resources. Furthermore, to maintain a healthy forest ecosystem, we perform research on prevention and control of pine wilt diseases as well as forest insect pests and diseases.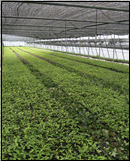 Research on forest biomaterilals resourcesIn this research, we analyze characteristics, usage and functions of forest resources in southern and warm temperate forests and develop forest stand management methods to utilize forest resources by purpose. This research also focuses on conserving biodiversity of southern forest resources, improving productivity, and creating new values for forest resources.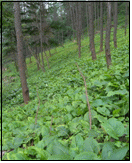 Research on non-timber forest productsThis research aims to increase productivity and incomes of farm households and promote agroforestry through systematic cultivation and management of non-timber forest resources such as wild vegetables, medicinal herbs, grass, landscape trees, sap, etc.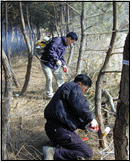 Research on forest insect pests and diseasesThe objective of this research is to identify ecology of major forest insect pests and diseases causing severe damage to the southern forest resources, to develop control methods, and especially to focus on maintaining healthy pinus thunbergii stands.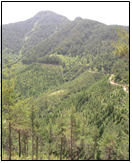 Experimental forest conservation and managementThe goals of this research include establishment and management of ex situ conservation sites for forest genetic resources in the southern region, and operation and management of short-rotation forests for achieving green growth.